If you're anything like us, you'll be counting down the days until we are completely out of lockdown and we can finally start planning holidays again. But until then we're working hard delivering awesome tracks to our awesome clients!
And over the last few months, we've been delighted to have worked on some great projects. Big or small, we honestly don't mind, as it's always a pleasure to be pushing some dirt and creating memorable tracks for our clients.
Here are some of our recent highlights.
Spectacular scenery, spectacular Quadtrack!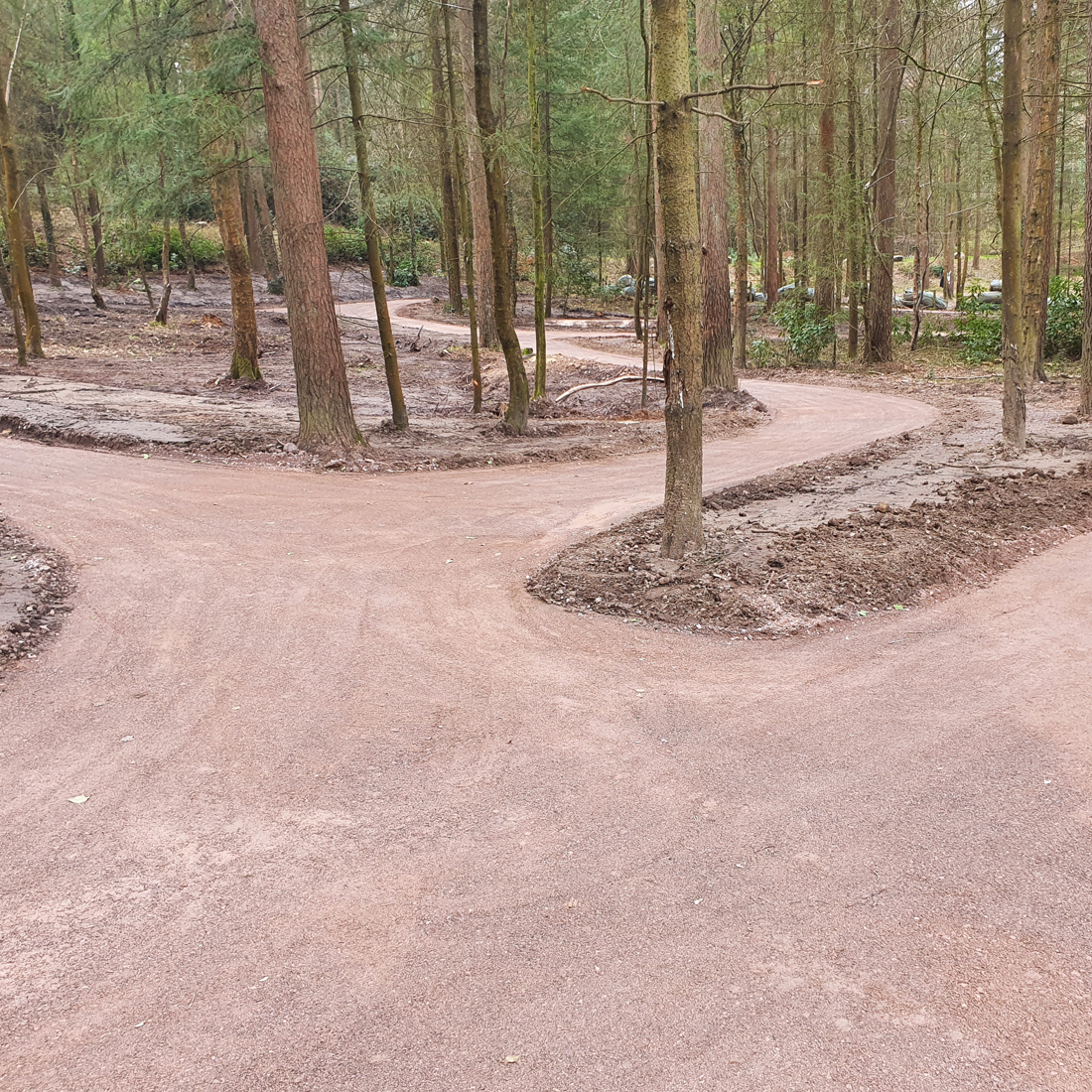 If you're planning a holiday at Center Parcs Longleat Forest later this year, then you're in for a real treat.
We were asked to go and work our magic on their existing quadbike track. Worn out and decidedly the worst for wear, it really wasn't looking that great! Even worse, as it was built on a slope in woodland, it also had some serious issues with water and drainage.
Our first job was to sort out the drainage problems. Then it was a case of revamping their existing track to make it ready for all the happy holiday makers. They wanted to keep the existing circuit, but we revamped a couple of sections to give it a bit more of a modern twist! Perfect for all you adrenaline-junkies out there!
Riding the dirt in Somerset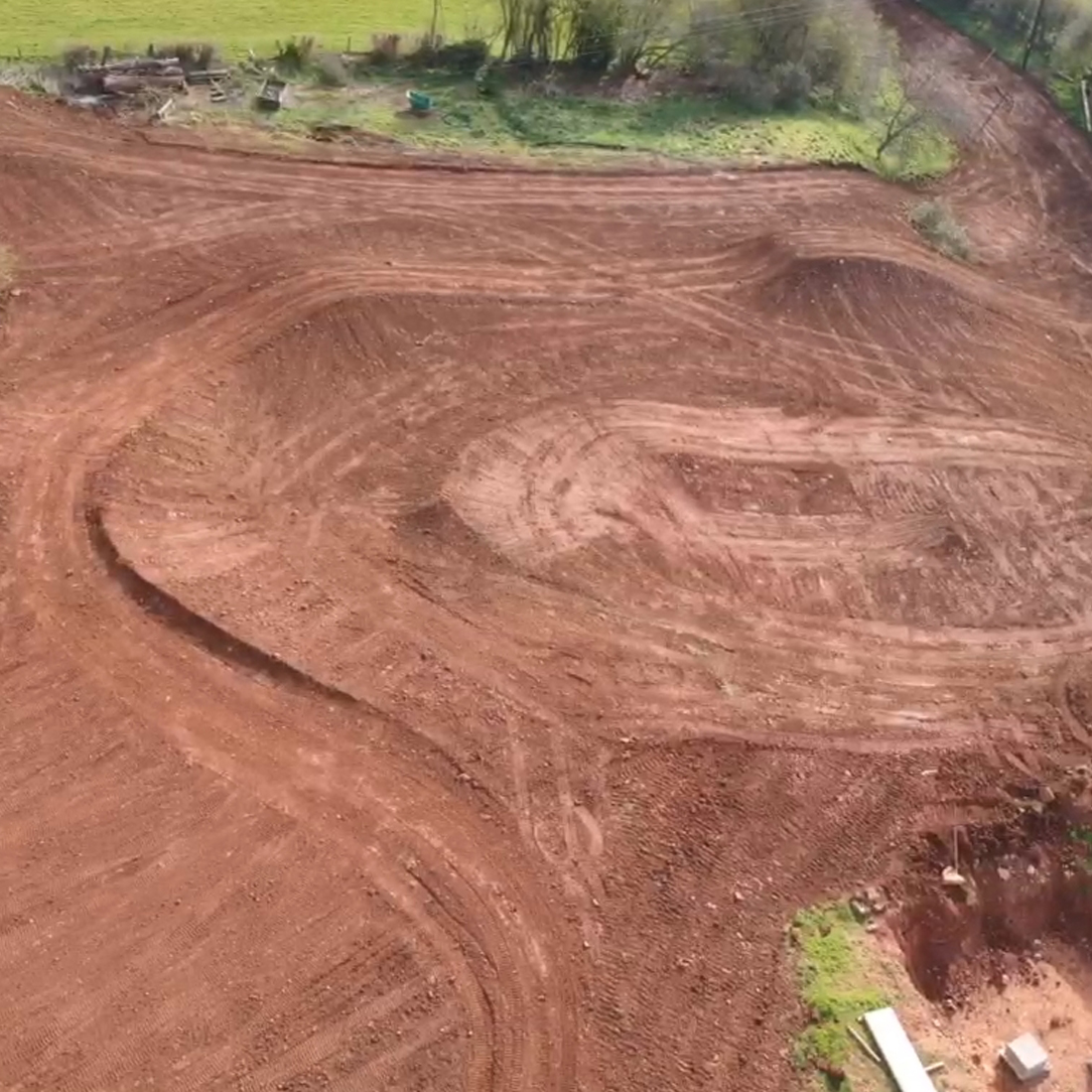 Fancy riding a pit bike on steroids? Then you will love a CRF125! Designed for younger riders and smaller adults, it's the perfect bike to get to grips with off road riding. And if you've got the bike, then what you need is the perfect back yard track in your garden. And that was our brief for some lucky boys in Somerset.
When we arrived, the whole area was full of rubble left over from the newly built house, so our first job was to tidy it all up.
Then the fun bit started! We needed to build a back yard track that would allow the boys to safely take their skills further while ensuring it blended into the natural landscape. Putting in terracing means from a distance it looks like a golf course. Job done!
Lad's and Dad's back yard track
There is nothing better than building a back yard basher for a father and son team. And that's exactly what we did in Swansea. Even better, this beauty sits next to the pub Dad has built in the garden. Looking forward to an invite soon!
Boys and their toys: the ultimate private track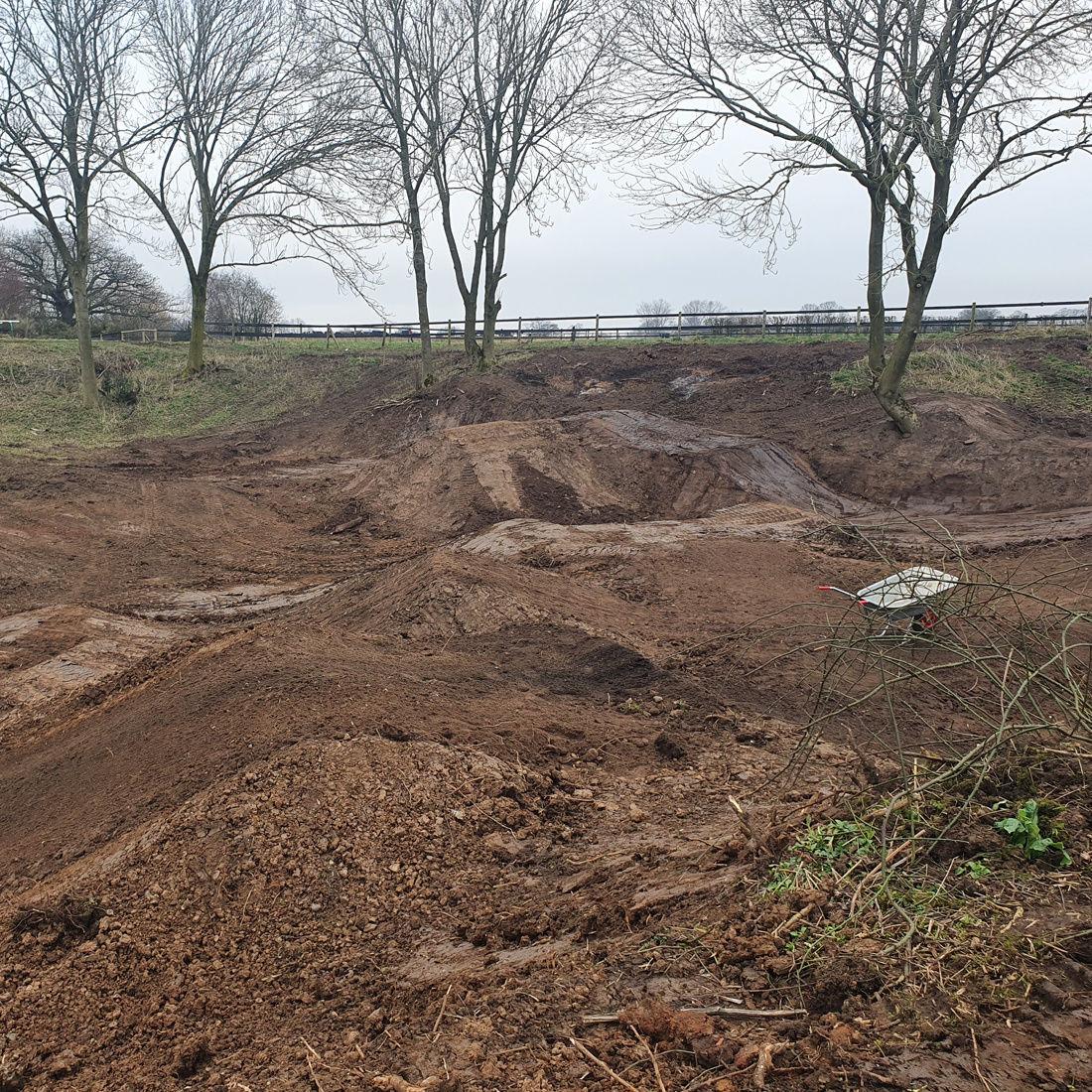 1 pump track, 30+ jumps, rollers, berms, 3 roll ins, various different lines and transfer options. What else can you do with a half an acre sand bowl full of trees but convert it into a mega BMX jump park!
Even better we managed to turn this project round in just 10 days, which included shifting and shaping tons of dirt. Building dreams and making memories; it's what we're all about.
Don't forget, we don't just do tracks!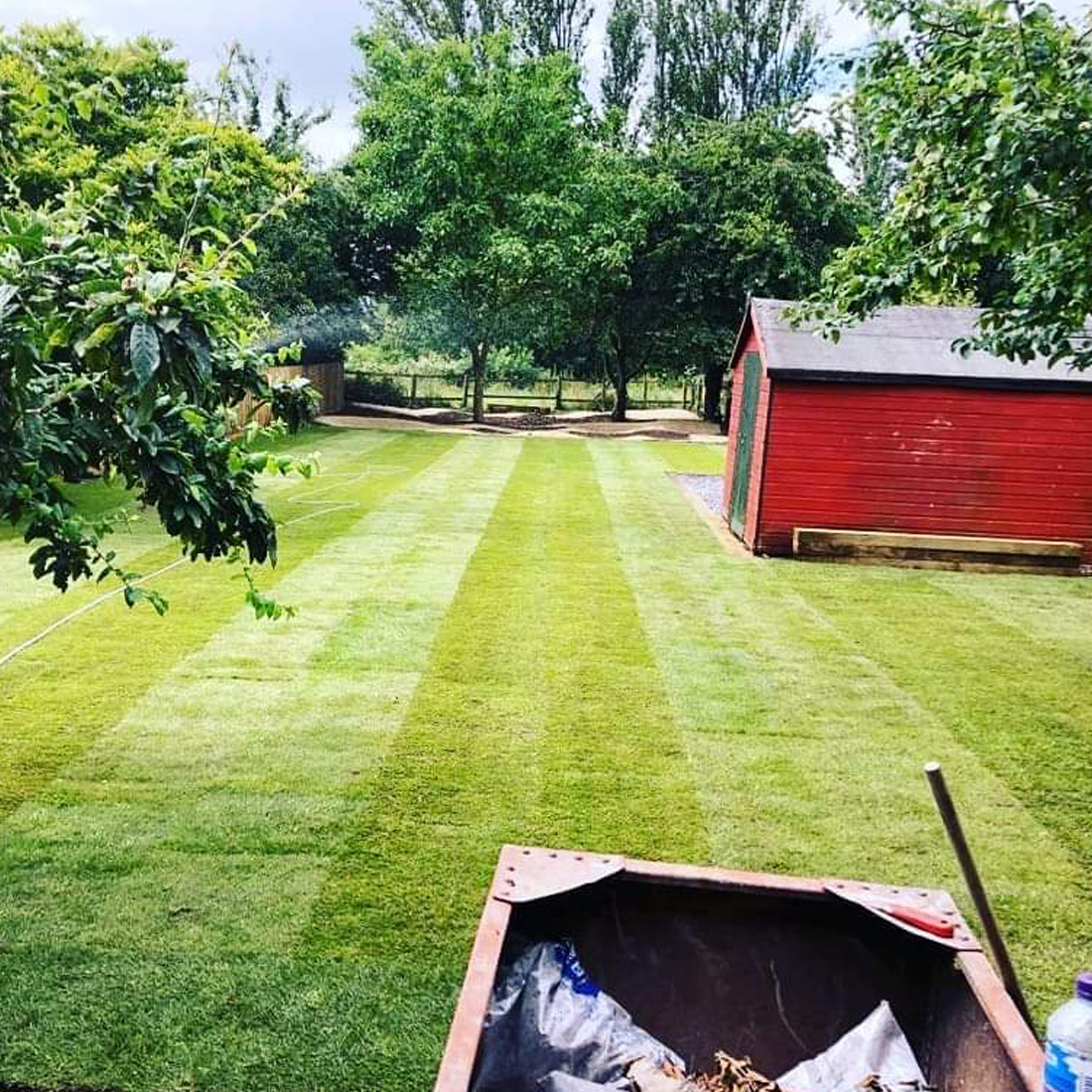 This project might be a few years old now, but it's still one of our all-time favourites. Primarily a landscaping job (at least that's what the wife was told!), we dug out the whole garden and gave it a brand new look which featured oak sleepers and a lawn good enough for a few games of croquet.
And the area at the end? Well, let's just say it had a bit of a damp problem, so obviously the only option was to build a track out of stone. The result: happy husband, happy wife!
If you fancy your own back yard track or want to find out more about our MX track design services, please get in touch today for an initial chat.