I don't think any of us imagined we would get to November and the country would be facing another national lockdown. This year is one that none of us will forget in a hurry, and we are very grateful that we are still managing to survive as a business. Admittedly, we have been designing fewer MX tracks and a lot of our big jobs, like the Weston Beach Race have been postponed to next year, but by adapting our skills and being versatile, we've managed to keep going. And it has been great to be working on different types of projects and ones that have kept us busy for several weeks at a time.
Taking to the skies
One thing that has been invaluable to us over the last few months is our drone. We were bit sceptical at first at how it would help, but it's now one of the best tools we have!
Before we start moving earth, we always send up the drone first as the footage gives us a different perspective and a better understanding of the landscape and surrounding area, which helps us come up with a better plan of action. We also use it to check our work as we go along, so we can make any tweaks if necessary. And, you've got to admit, its images are pretty impressive!
A Cheshire backyard motocross track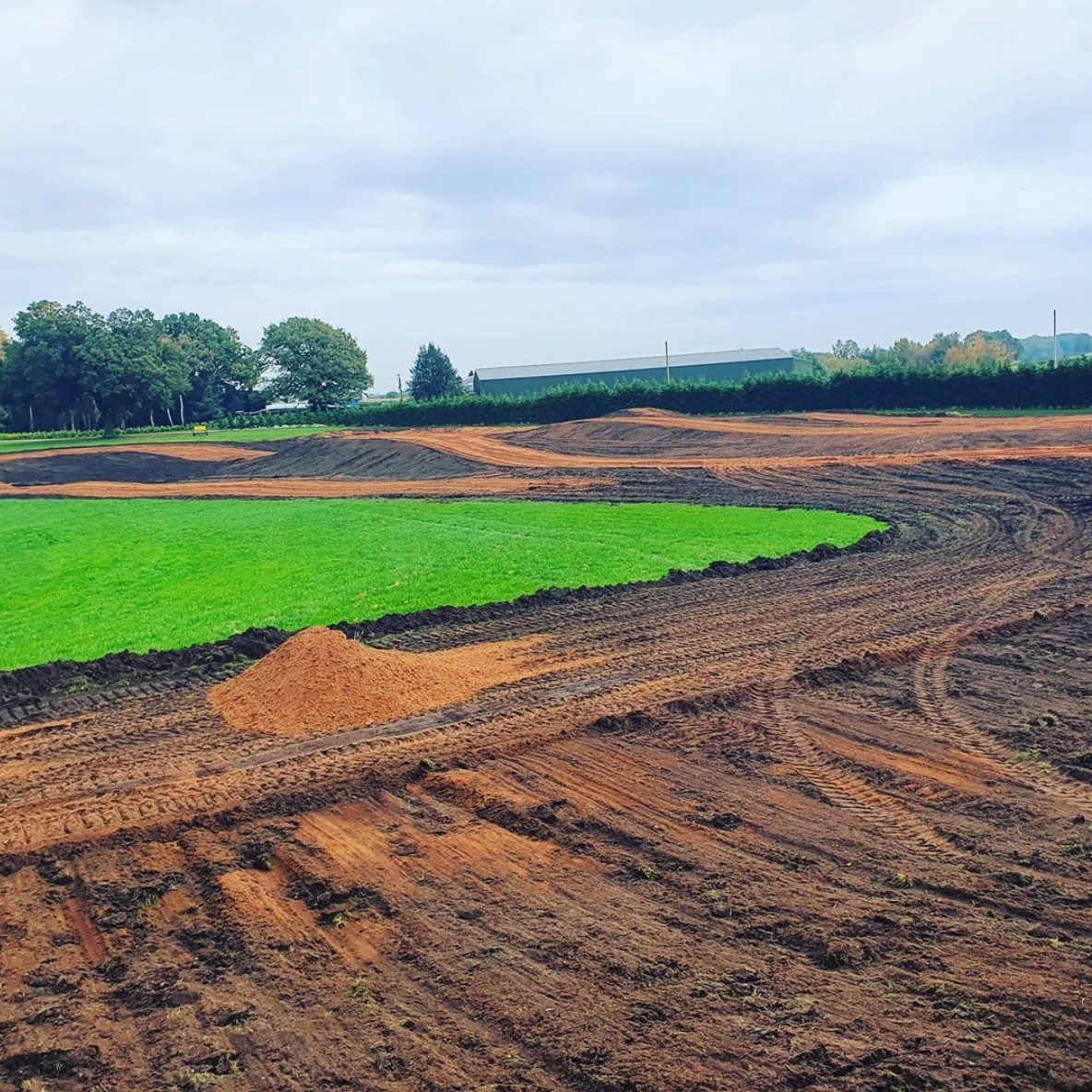 This 900 metre motocross track was for a client who wanted a safe and friendly track suitable not just for normal MX bikes but electric ones too!
As well as building in access, clearing the site and removing trees, halfway through the job, we hit a sand pocket, so thought we might as well surface the track while we were at it! Have to admit it looks pretty exciting even though it's a safe track!
Creating a massive horse arena
This job started out quite small, until the client decided to increase the size of the job! Originally, we were meant to level out a relatively small strip, but it ended up as a 9,000m2 horse arena with spectator banks, access roads and parking areas! Not that we're complaining! Now it's up to the German contractor to make the rest of the magic happen.
Earthworks projects closer to home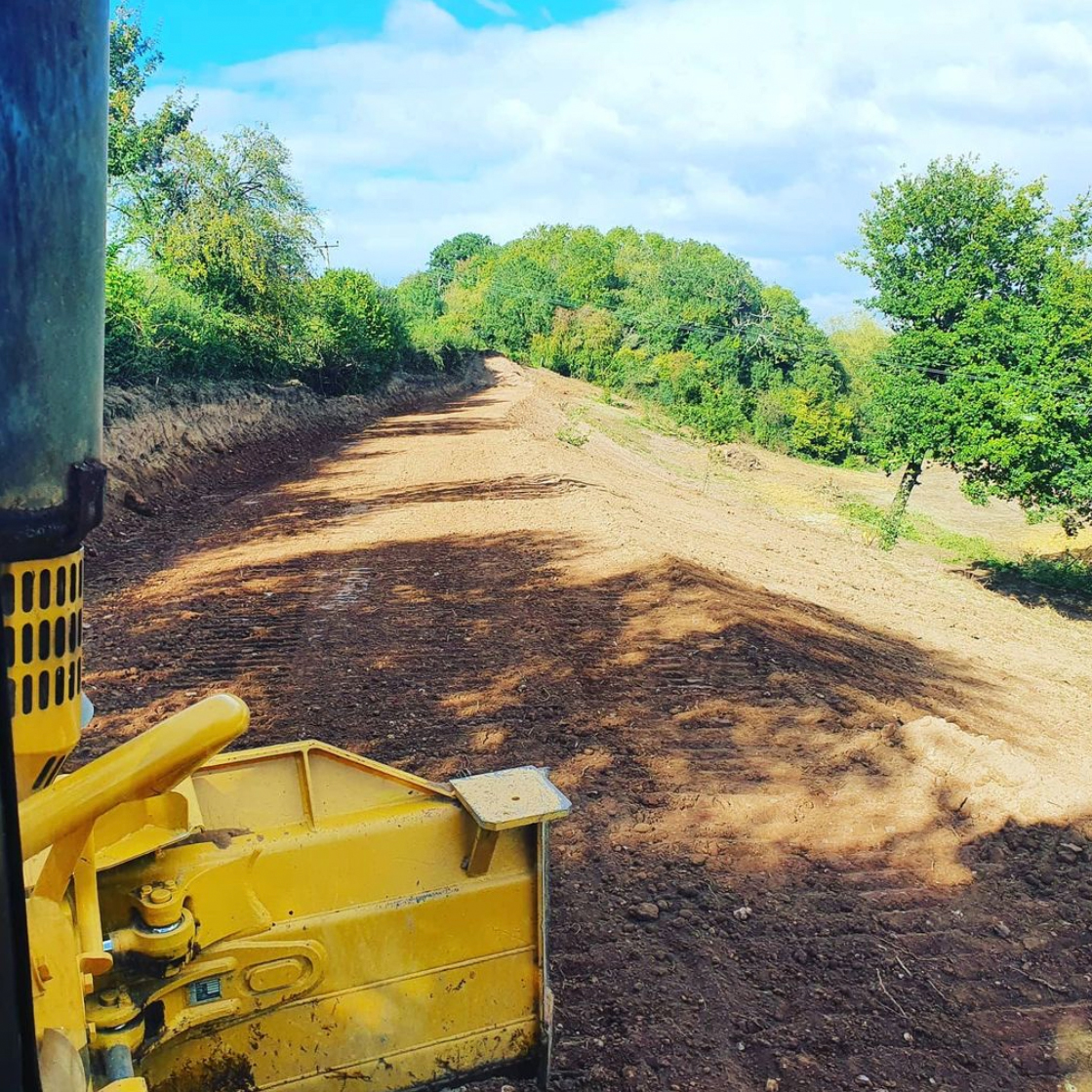 We've been fortunate over the last couple of months to have a few jobs on our doorstep and after spending 10 years travelling for work, it's a bit of a relief!
One of the them was to clear banks and create a new access road to a lovely little secret campsite, near Hawkstone. We also spent a couple of weeks working on a field profile and reinstatement in our hometown.